Everything You Need to Know About Selling Houston Rodeo Tickets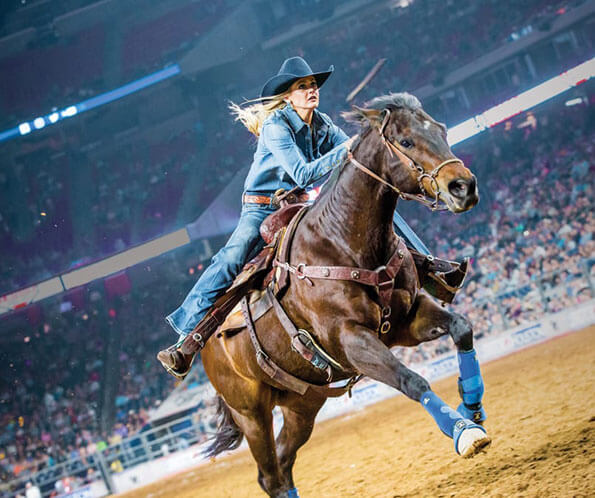 The rodeo is a very popular event in Texas. It's one of the most anticipated events of the year, and it attracts people from all over the world. However, with so many people attending, many miss out on buying tickets because they didn't know about them or weren't quick enough to purchase them online.
There are many ways to sell rodeo tickets online, but this article will focus on third-party ticket broker companies. Keep reading to learn how to sell Houston Rodeo tickets like a pro!
The Demand for Houston Livestock Show & Rodeo Tickets
The Houston Livestock Show and Rodeo is the world's largest livestock exposition and rodeo show. The event is held every year in Houston, Texas. It features a variety of events, including live concerts, carnival rides, and livestock competitions.
It is a great event for the whole family to enjoy. In the past, tickets were only available to those who lived in or near Houston, Texas. However, as the event has grown over time, more and more people across America are starting to purchase their tickets online through ticketing sites.
There are many ways to get tickets to the Houston Livestock Show and Rodeo. Ticket sellers offer them at different prices depending on where they are purchased. Some sellers also offer packages with hotels or other activities that can be done during the visit to Houston.
How to Sell Rodeo Tickets Like A Pro
Since the Houston Rodeo is a major event for the city, it is important to know how to sell Houston Rodeo tickets the right way. The best way to sell tickets is through a ticket broker website because they offer great deals all year round and no hidden fees.
To successfully sell your Houston Rodeo tickets, there are some tips and steps that can be followed to get the best results.
Research the company and read customer reviews online.
Feel free to ask for clarification or any questions along the way.
Accept nothing but the best when it comes to customer service.
Sell Your Rodeo Tickets to Houston Ticket Brokers Today!
Are you wondering where to sell your Houston Rodeo tickets? If you are looking for an easy way to make some money, you should consider selling your rodeo tickets to Houston Ticket Brokers today! We offer our customers a wide variety of benefits, including an expert sales team, an easy-to-use online platform, and a 100% satisfaction guarantee.
If you are ready to sell your Houston Rodeo tickets, submit this form and our team will get back to you as soon as possible.